Primary Contacts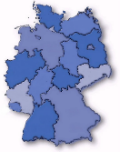 Click on your area and contact information will show on.
Ognen Kao
International Sales Manager
PCB Express GmbH
Joseph-Dollinger-Bogen 12
80807 München
Tel: + 49 (0) 89 885 6443 5
Mobil: +49 (0) 162 260 9836
kao@pcbexpress.eu
or contact us on following email address: kundendienst@pcbexpress.eu
Contact Information
PCB EXPRESS is a group of experienced business partners dedicated to provide express service PCB production of small and medium volume orders.
Our focus is on: Product quality, Short lead time, Consistency of performance and On time delivery.
The online calculator allows us to save your and our time and allow us to concentrate our efforts on providing you with the fastest possible delivery of your orders under the most cost effective way.
We are dedicated to our customers. Always.